Christmas at Pugh's - Real Christmas Trees
Look no further than Pugh's Garden Village in Radyr and Wenvoe for the very best selection of fresh Christmas Trees! As a family-run business, we pride ourselves on being part of your family traditions at Christmas time and one of the traditions we love the most is helping you find your perfect tree from our Christmas tree forest.
It's our favourite time of the year when our outside plant areas are transformed into a Christmas Tree forest. Walk through hundreds of real, bushy firs and spruce and immerse yourself in that fresh, Christmas Tree smell as you find and pick your very own perfect tree to take centre stage in your home!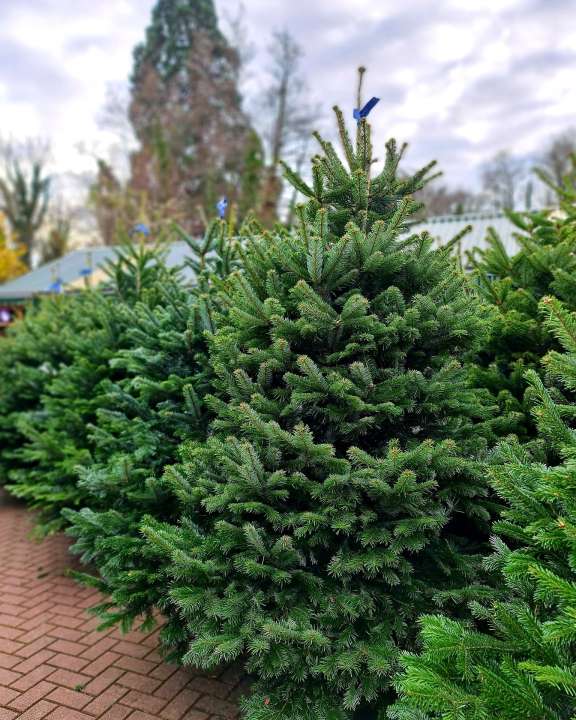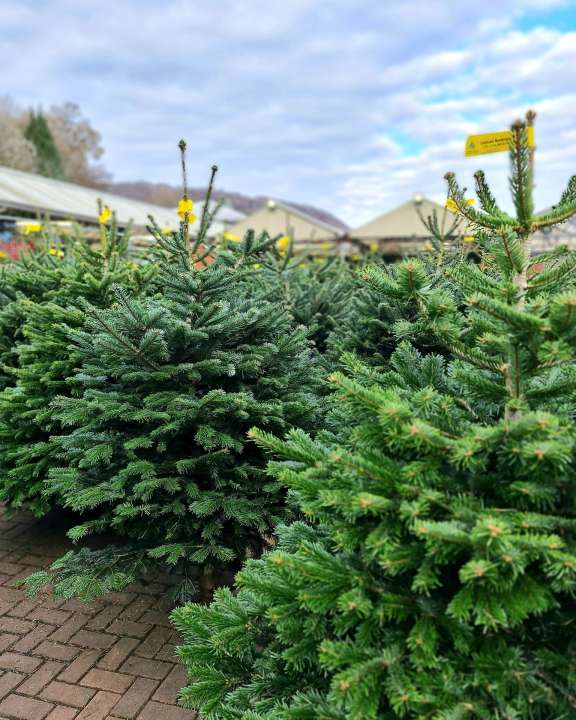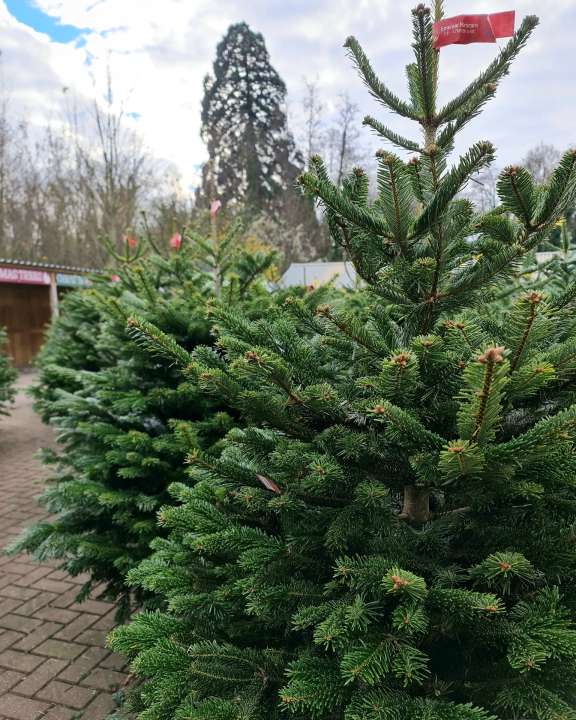 When you visit Pugh's Garden Centres to choose your Real Christmas Tree, not only will we help you choose your tree, we will also carry, cut, net your Christmas tree and help you with taking the tree to your car.
We also offer a tree cutting service which can be done in store for a donation to our chosen Christmas charity which this year is Maggie's Cancer Charity, Cardiff.
Thank you for choosing to #supportlocal and buy your real Christmas tree from Pugh's this year!
Our Real Christmas Trees are grown and managed in sustainable ways. Christmas tree plantations provide an excellent habitat for wildlife, with many bird species nesting in the growing trees and feeding on the insects that live among them. Christmas tree cultivation absorbs and stores more carbon dioxide from the atmosphere than it releases, which helps to offset greenhouse gas emissions, and for every Christmas tree that is harvested, a replacement is planted the following spring. Since it is completely biodegradable, your cut Christmas tree can be put to good use once the festive season has finished. We encourage customers to consult their local recycling authority, who can advise on the best means of disposal. We also provide creative ways to re-use parts of your Christmas Tree after the festive season has ended.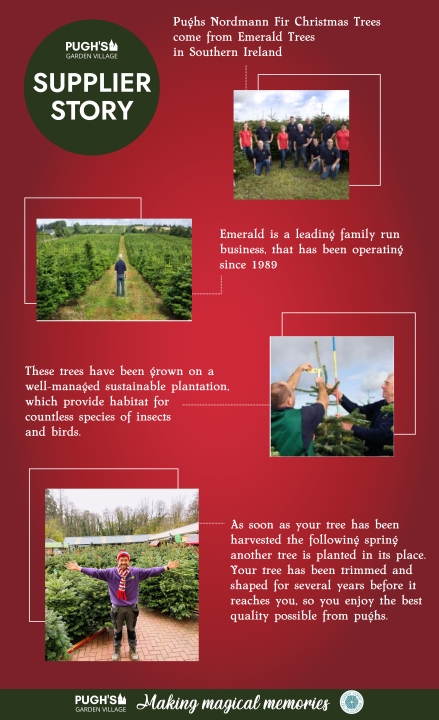 View more categories in the category Product range