Our Story
The 1940's and 1950's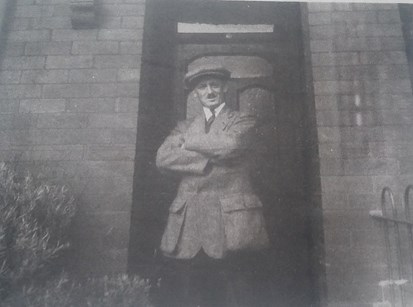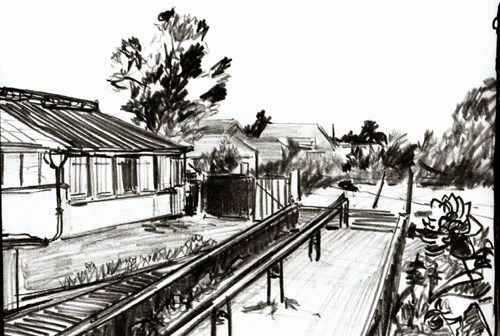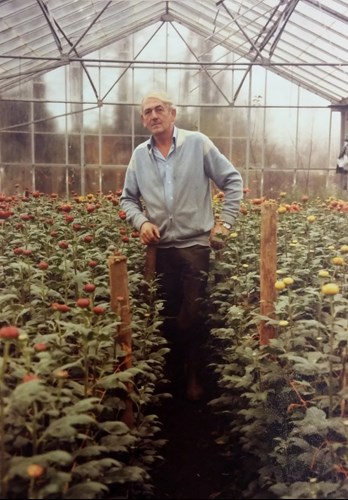 Sydney Pugh (pictured first) is the man who started it all. He came to Cardiff from Hereford in the late teens/early 20's having previously worked as Gardener for the Hereford Estates at Croft Castle in Leominster as did all his brothers and sisters.
Sydney Pugh moved to Wenallt Road in Rhiwbina and established what was known as Wenallt Nurseries (pictured second) which wholesaled fruit and veg from the nursery gate as well as milk and eggs which he locally sourced. These activities changed little for a long while.
Colin Pugh, his son (pictured third) then joined the business straight from agricultural college having gained an RHS certificate. Colin noticed gradual improvement as people's fortunes improved after the war and so decided to expand Wenallt Nurseries into running a fruit and veg shop first at Wenallt Road and then later Plas y Delyn in Whitchurch as well.
Faced with the competition from new breed of shops called supermarkets, in the mid to late 60's, Colin decided to sell the Wenallt nurseries business for housing and subsequently moved to Morganstown, Radyr for a fresh start.
The 1960's and 1970's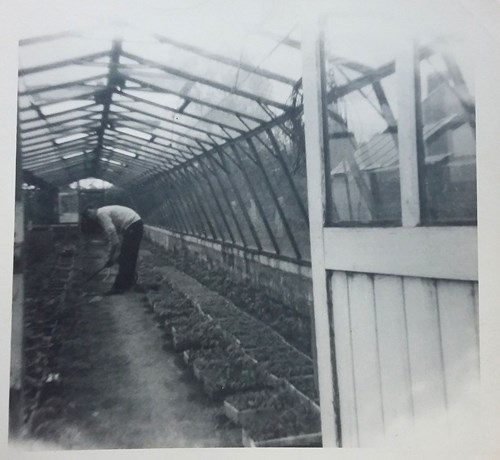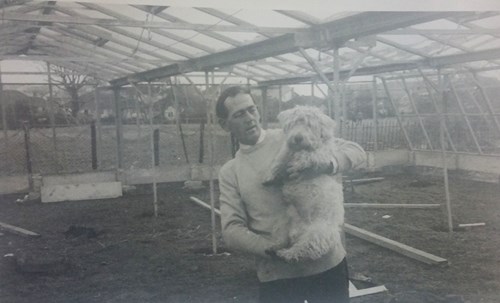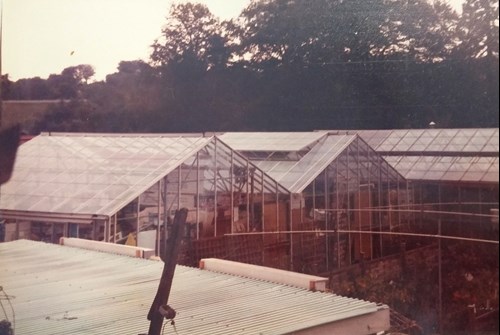 After selling the business on Wenallt Road, Colin continued and established an operation of selling plants in Morganstown, Radyr. The Site initially operated off a one acre land which he developed initially along the market garden route which dealt in wholesale, retail and pottery. (pictured first and second)
During the early to mid seventies, the traditional nurseries morphed into a recognisable garden centre (pictured third) – particularly beginning to sell plants in containers. Colin continued to develop it as a place to buy shop products, shrubs, bedding plants, hanging baskets, compost and fertilisers.
Towards end of 70's, crowds started to visit what was then called Ty Nant Nurseries in their hundreds and the business was talked about by locals in Radyr and Castle View Estate.
At this time, the business occupied just around one acre. There were fields around it and car parking space for only two cars. The business closed for lunch and on Friday's to enable Colin to do the deliveries and paperwork.
During the 70's, Colin's wife, Winnie Pugh, got involved and her work was particularly important in as much she was able to help with the buying and administration. It was particularly poignant as she gave up her career as a theatre sister in the Heath Hospital to join the business.
1980's
With the business growing and in full swing, it was time to bring in the youngsters! Colin and Winnie's two son's Graham and Ian joined the business. Things that they changed straight away was beginning to open for lunch and implementing lunch breaks, as well as being open 7 days a week including Sundays.
They also set about organising the administration of what, albeit a small business at the time, was definitely a thriving one. The links were developed with Radyr school which started a succession of talented young people working in their formative years in the garden centre. With the stability of experience and their desire to expand, supported by the rest of the family, they set about the change.
In 1981 they bought a strip of land and increased the size of the garden centre, adding new raised beds and more stock.
In 1982 they bought the adjacent slab/patio business and set about establishing a garden building show site. All the time they were embracing the new trends such as new varieties of plants, shrubs, colour labels and point of sale.
Also, the area on the adjacent field was gravelled over and for the first time they had a car park. At this time, they purchased mechanical handling equipment to offload slabs, concrete products, sheds and compost with a forklift.
During these early years, turnover soon started to double every three years.
The next milestone, towards the mid-80's, was investing in surfacing the car park. This heralded a massive increase in business.
In 1985, they acquired a two acre place from their landlord. We effectively bought the land occupied now by the garden centre and decided to change the entrance.
The necessary landscaping of the entrance meant for the first time the garden centre really stood out from the road. Interestingly, this landscaping occurred outside our property. We were duly asked to dismantle it by the council. At this time, the Cardiff in Bloom Awards were being launched. We entered it for the best commercial site. It subsequently won the award and has remained in one form or another to this day.
The garden centre began taking shape into a modern day garden centre with the retail element in full swing! During this period, we became the first garden centre in South Wales to attempt TV advertising. This really drove more and more customers to the site.
Also, during this time, we had some exotic staff members namely Percy the Parrott and Charlie the Miner Bird. Both of which were excellent mimics and delighted customers of that era in the house plant area. Their friends also on site included, Purdy the Cat in charge of rodents and Heidi the Alsatian for guarding purposes.
1990's
During the expansion, Colin was adamant that we retained growing at the heart of the business.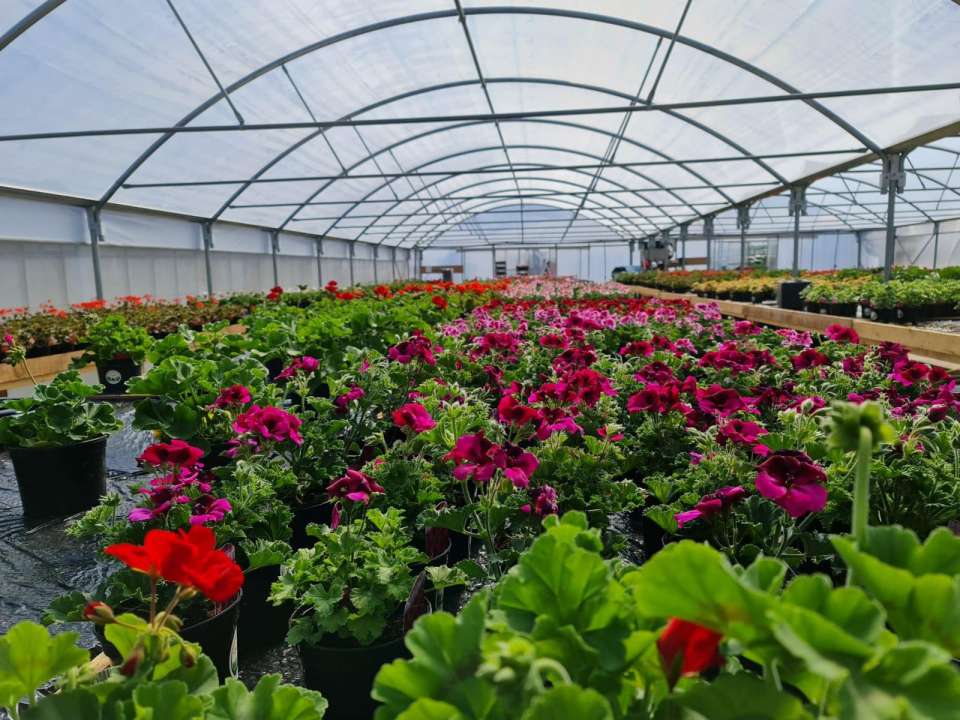 As we displayed the space at Radyr with more retail, we bought a site in Caerphilly and built glass houses for nurseries to retain a space to grow produce ourselves such as tomato plants, bedding, veg, hanging baskets. In fact, we always have done. We still use these nurseries to this day as we keep gardening and home growing at the heart of our business. You can read all about our home grown plants and our nurseries here.
In the Late 90's we set up our Wenvoe project. The Wenvoe project was based on developing a garden centre, their landscaping business and an internet business in one go. We set about inviting a new investor in the project, a long term friend and successful business man, Carl Hitchings. As well as investing, he also bought a wealth of I.T experience that was needed.
We built gardens to represent different lifestyles and people would visit the gardens and either come into the shop or visit the website to purchase their products. This project was enthusiastically welcomed by the trade as a new innovation. The truth of the matter in the late 90's/Early 2000's is that customers were just not ready for internet shopping. It subsequently reverted to a garden centre and invited concessions on. Thankfully the business is thriving in the Vale of Glamorgan under the now Pugh's banner.
2000's - Becoming a Garden Village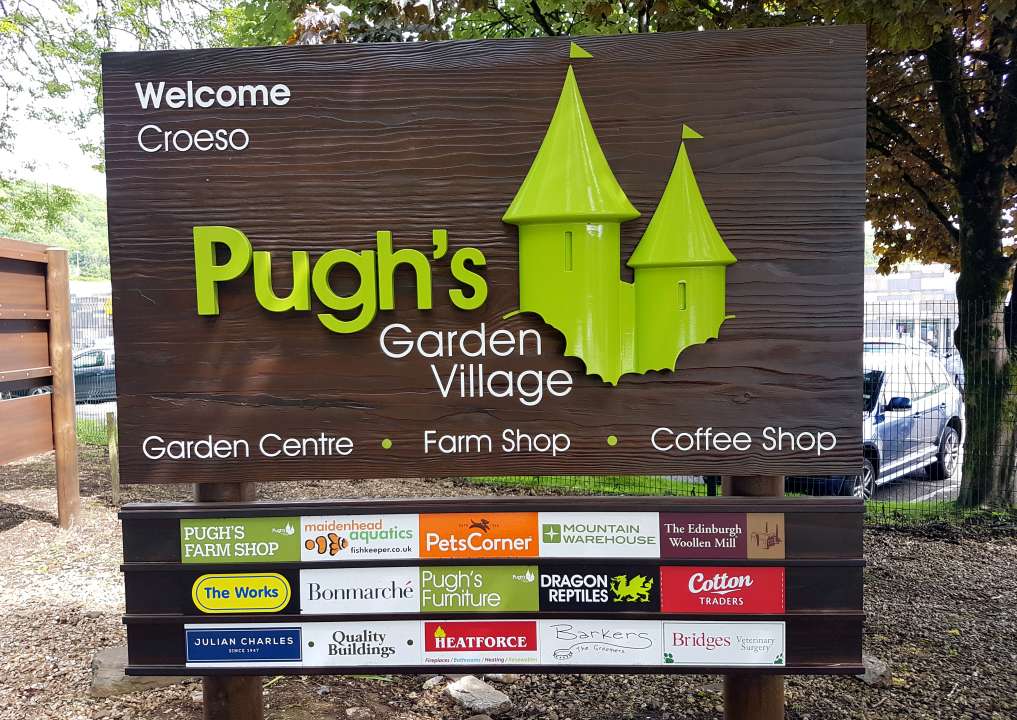 1995 – Maidenhead Aquatics came on board as our first concession store and made it a way forward to look at the modern departmental garden centre by breaking the mould of the traditional concession. Developing this model, we substituted departments with stand-alone concessions and we were the first garden centre to trial this successfully, nationally.
2003 – Bridges Vets joined
2004 - Barker's the Groomers joined.
In 2006, our Wenvoe shop rented space to Country Wide plc and we had further concessions for craft and garden furniture.
In 2007 – Pampurred Pets (now Pet's Corner) joined and this resulted into a re-branding and Pugh's Garden Centre evolved into Pugh's Garden Village
In 2008 we bought the middle bit of land that separated the site and built our Farm Shop development which also included Cotton Traders and Heatforce as we continued our unique garden village concept with the original garden centre being the dominant business.
In 2011 Maidenhead Aquatics had a new shop built. The landscaping centre moved to Wenvoe and we had two new tenants in Radyr – Mountain Warehouse and Robinson's.
Continuing to grow...

With the increase of visitors, our existing coffee shop got over-run so we then took the opportunity to buy Morganstown Rugby Club from the Council and developed it into The Watering Can Coffee Shop. The coffee shop has become an extremely popular social meeting place as part of our garden village experience which can easily become a day out. It is also an ideal place to take a time out from that cycling trip or hike along the Taff Trail.
In September 2015 we developed what was the old coffee shop into a brand new entrance adorning our village. You are greeted with a friendly face at our reception and information area, along with an array of hundreds of top of the range gift products and well-known brands to suit all occasions and ages. As part of this development we were also able to build offices capable of servicing the business sitting on top.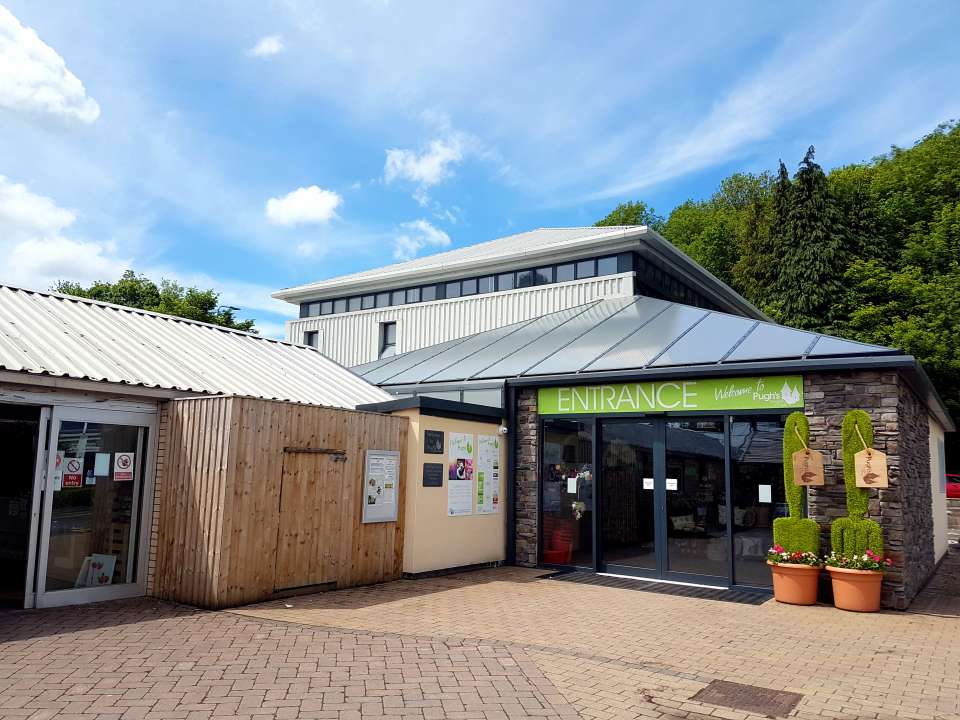 Helen Pugh, Graham's wife had always been involved in the background and in the shop but when their kids grew up, she organised the original coffee shop and oversaw and designed the new coffee shop. Her involvement, like Winnie Pugh's previously, signified a shift change in our standards of catering, gifts, Food Hall and retailing which have all been critically acclaimed by the trade press.
It's the most wonderful time of the year...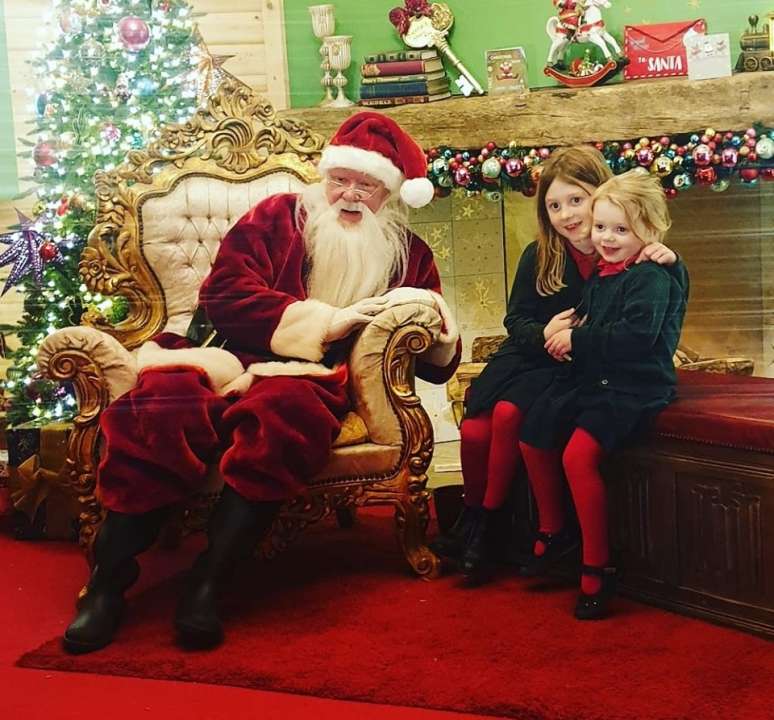 Starting in 2015, Barry John, who worked on our shrub area wanted to use his exceptional graphic design skills to create a magical Christmas Grotto Experience for our younger customers and their families.
With the St. Mellons rotary initially providing Father Christmas's and supporting staff, we decided to give it a go.
With Barry's skills and a wider-team involvement, our Christmas Experience has now developed and grown into both a locally and nationally recognised event. We now see in excess of 16,000 visitors to our experience through December, selling out all tickets. We are exceptionally proud of our experience which encompasses a whole magical 30 minutes, including story-telling, interaction, activities plus of course a visit to the main man himself. Our experience has also facilitated a way for us to raise money for some incredible charities. In 2017 we raised £12,000 for Ty Hafan, we then matched this to raise £12,000 for Bobath the following year and in 2019 we raised a phenomenal £13,377 for Cancer Research Wales. This is done through ticket sales and we're incredible grateful to all of our customers' support for making these amounts possible.
Pugh's Woodland Lodges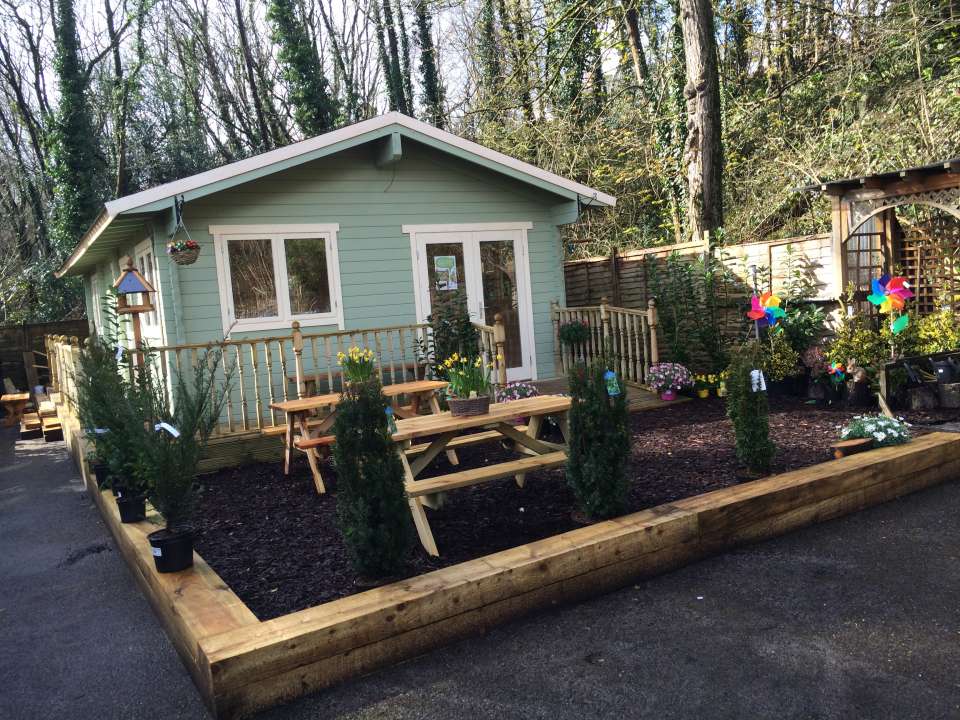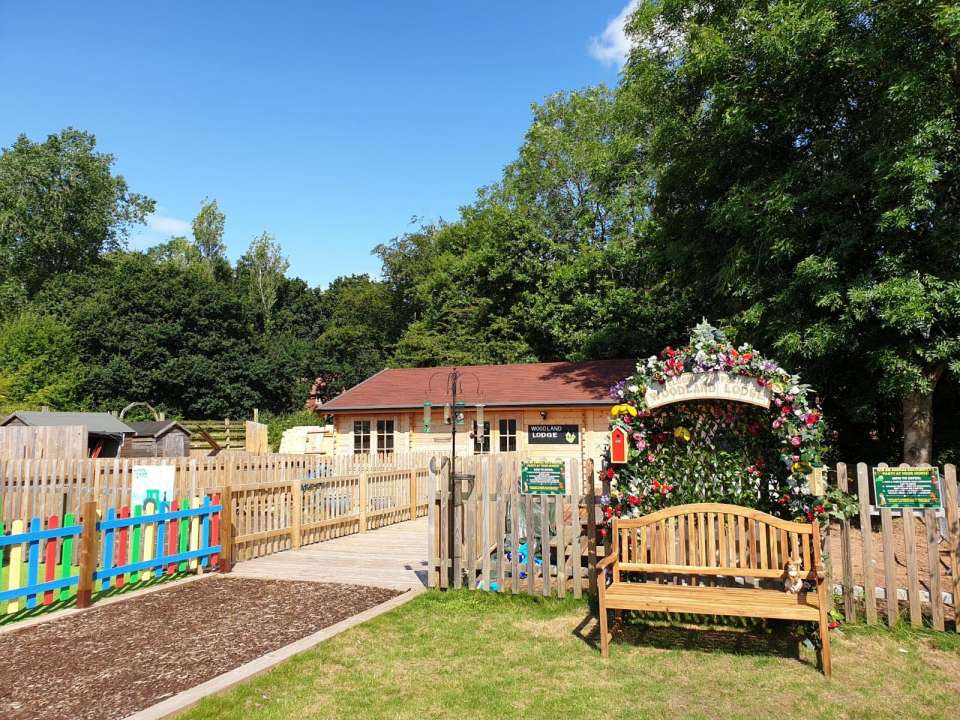 As part of our efforts to engage with the local community and offer our gardening expertise through experiences, we introduced our newest structural addition to the village in 2016; Pugh's Woodland Lodge - A robust log cabin with an envious outside space to facilitate a variety of workshops for all groups of people and all ages, nestled in the surrounding woodland of Pugh's Garden Village Radyr.
Headed up by our Woodland Lodge rangers, we began offering an array of workshops for Adults, Children, Toddlers and Schools.
This was later added to in 2018 when we opened up our second Woodland Lodge in Pugh's Garden Centre in Wenvoe to allow us to offer similar experience to groups in the Vale of Glamorgan.
Where we are today...
Today the garden village concept offers a completely unique shopping experience with the garden centre itself still very much remaining at the heart. With a plethora of local and national brands, the concept has been recognised both locally and nationally for it's truly innovative format. We now stand proud with Mountain Warehouse, The Works, Bonmarché, Maidenhead Aquatics, Pets Corner, ProCook, Pavers, Dragon Reptiles, Bridges Vets, Barkers Groomer's, Cotton Traders, Edinburgh Woollen Mill, Julian Charles and Eden Landscapes.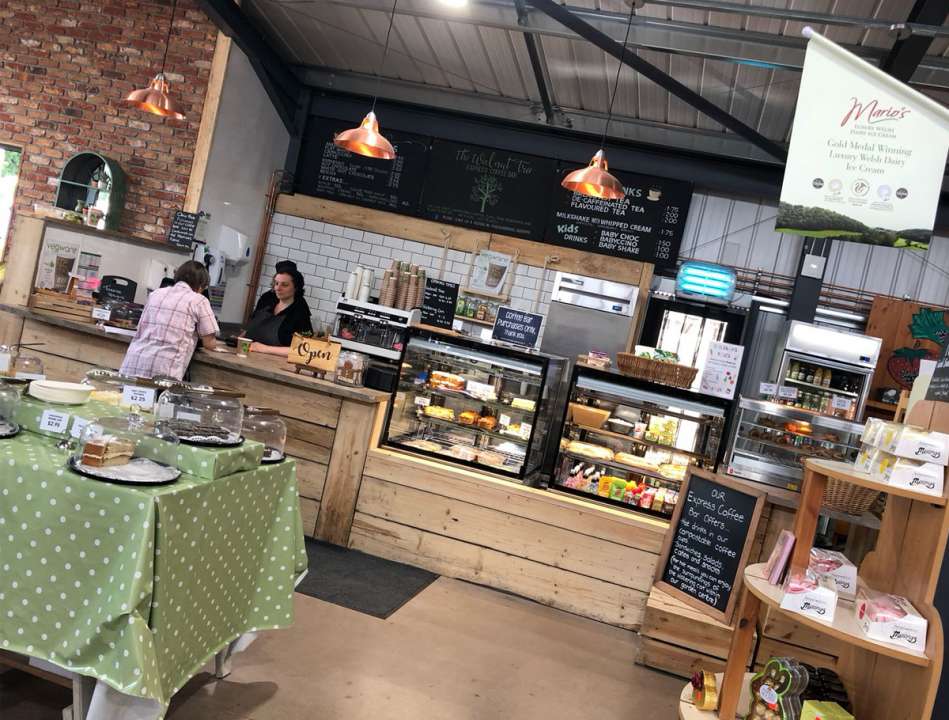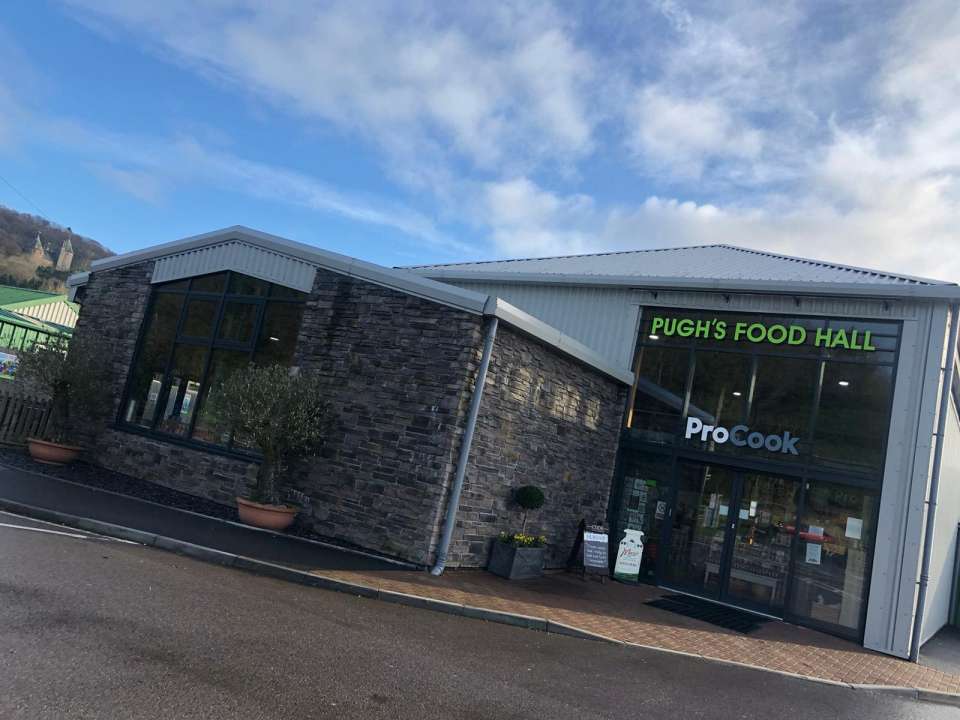 We're constantly growing and in 2018 alone we opened up a brand new Restaurant in Wenvoe; The Orange Tree (pictured third) plus Pugh's Food Hall and The Walnut Tree Express Coffee Bar in Radyr!
Growing through changes...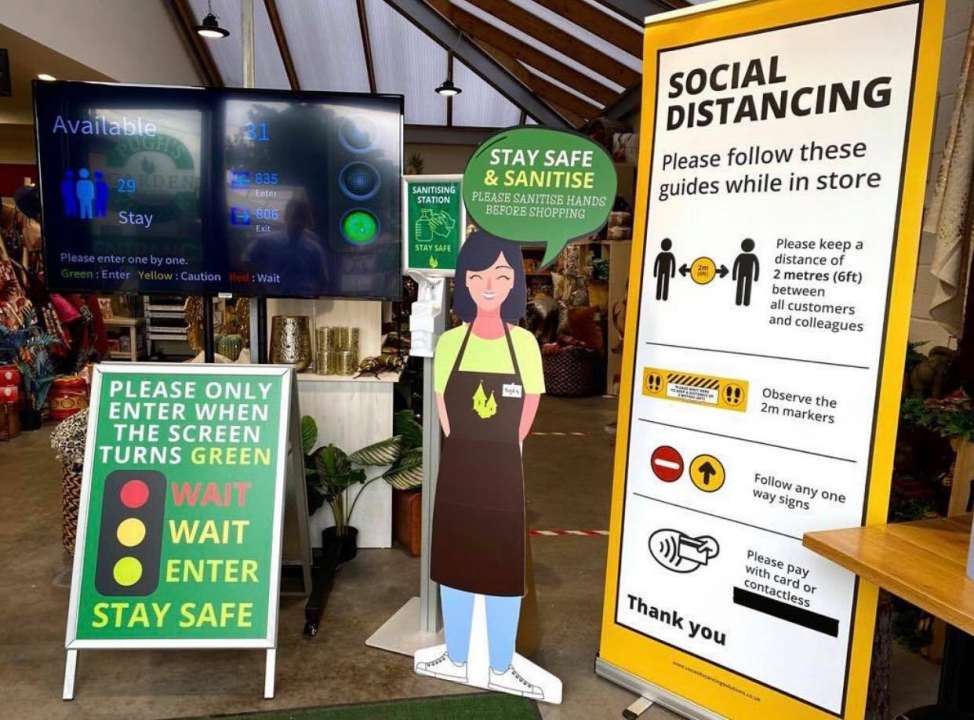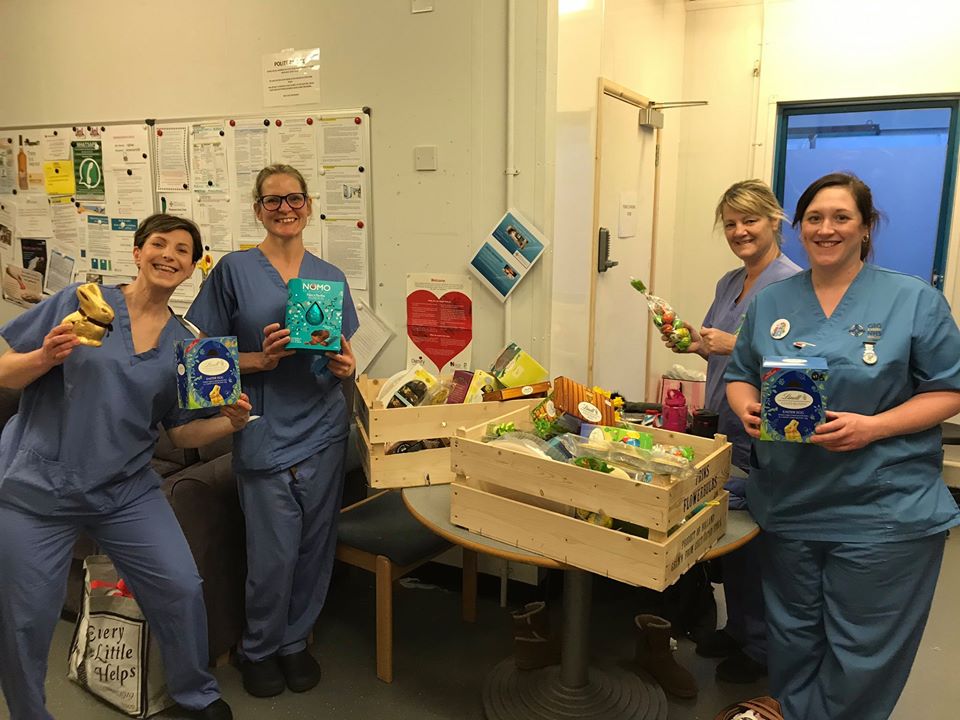 2020 as we all know was a challenging year with unprecedented changes. Whilst it presented us with it's fair share of challenges as an independent business, it has also brought with it opportunities for us to adapt and grow in the face of difficult times.
At the start of lock-down and having to close our doors for the foreseeable future, we worked extremely hard to be able to launch our first ever online garden centre shop. This meant that we could continue to supply our beloved local communities with gardening products to help keep everybody occupied at home and enjoying the well-being benefits that gardening during an uncertain period. Our online shop is still going strong today and we are excited about the plans we have for it for the future.
We were proud to support key workers and members of our community in whatever way we could during 2020, from supplying key-worker schools with plants for the children, to delivering gift hampers and food cooked by our chef to NHS staff and also surprising those having to shield with orchids.
We are incredibly grateful for the support we received throughout 2020 and continuing into 2021. Whether you have purchased through our online shop, kept up to date with our gardening tips on our social media channels or waited patiently to be one of the first people back through our doors once we re-opened, the support of our loyal family customers has never been stronger and it means the world to us!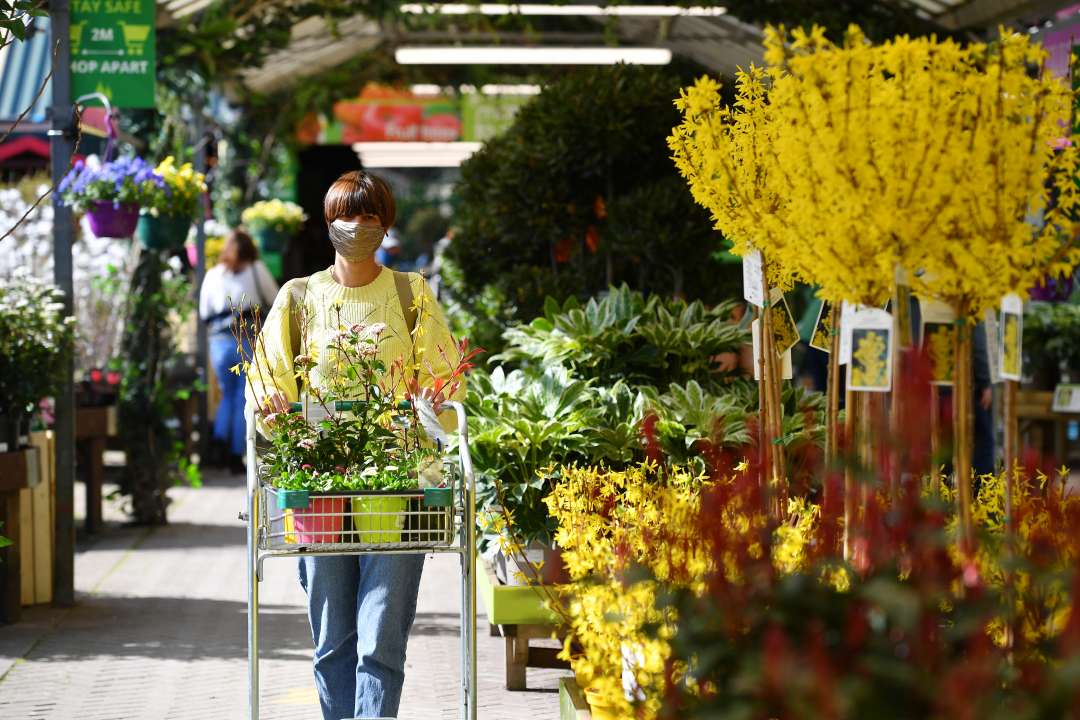 Planting new roots in Rogerstone, Newport. The Garden Kitchen by Pugh's, opened August 2021.
We're very excited to announce the launch of our latest venture, The Garden Kitchen by Pugh's which opened its doors in Rogerstone, Newport in August 2021.
The Garden Kitchen by Pugh's is a brand-new unique concept in the Pugh's family business.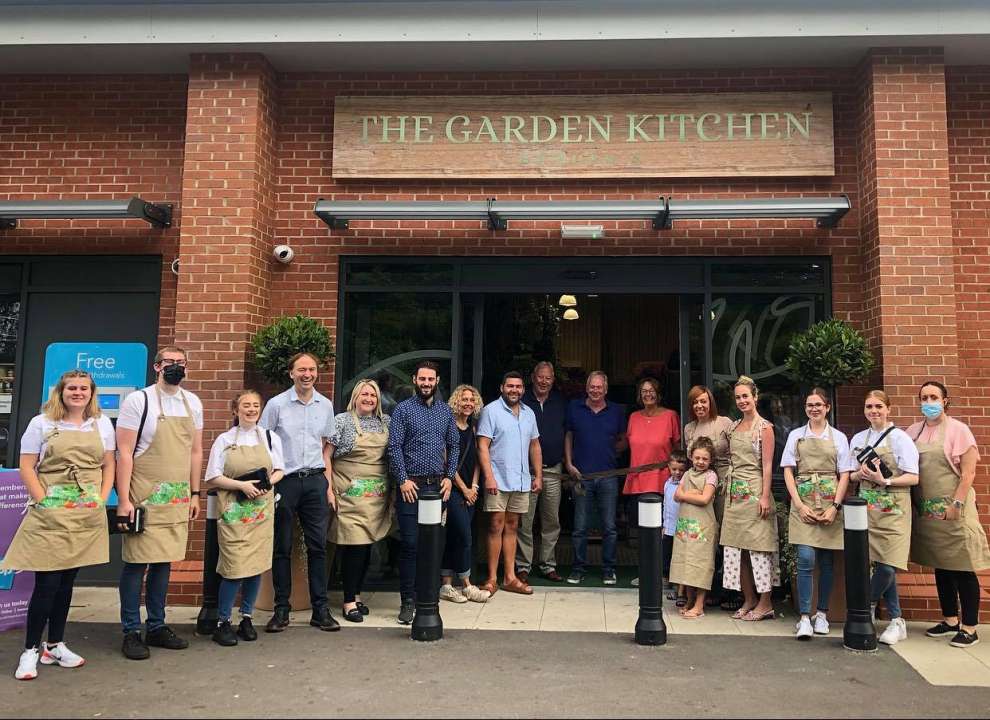 ​At The Garden Kitchen, you'll step into a botanical haven and be met with what Pugh's is known for, quality gardening products, a jungle of houseplants and Food Hall and Deli counter. The Garden Kitchen also comprises of a 60 seated restaurant where you can sample our mouth-watering home cooked meals and speciality coffees. Whether you're a budding plant parent, lifestyle enthusiast, lover of food, coffee connoisseur or just here for a good catch up with friends and family then you'll be in the right place at The Garden Kitchen by Pugh's.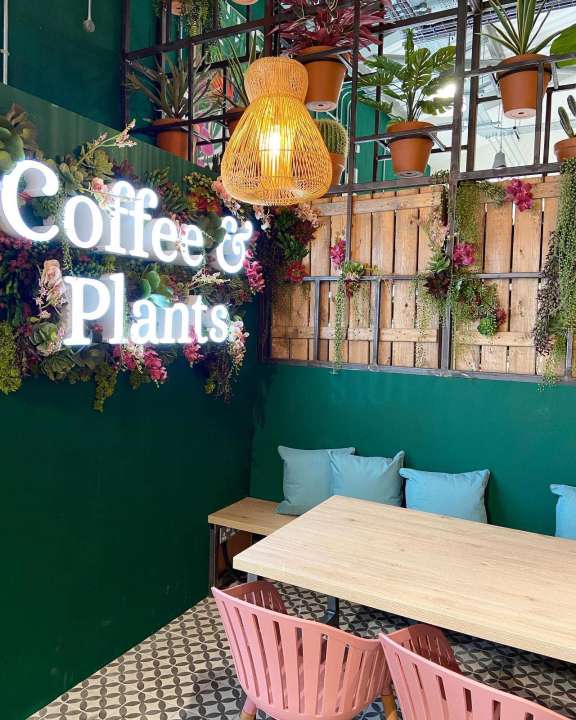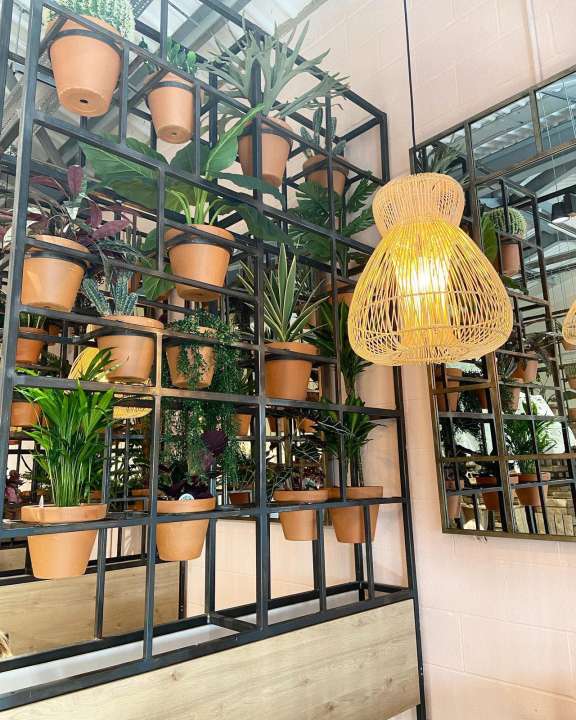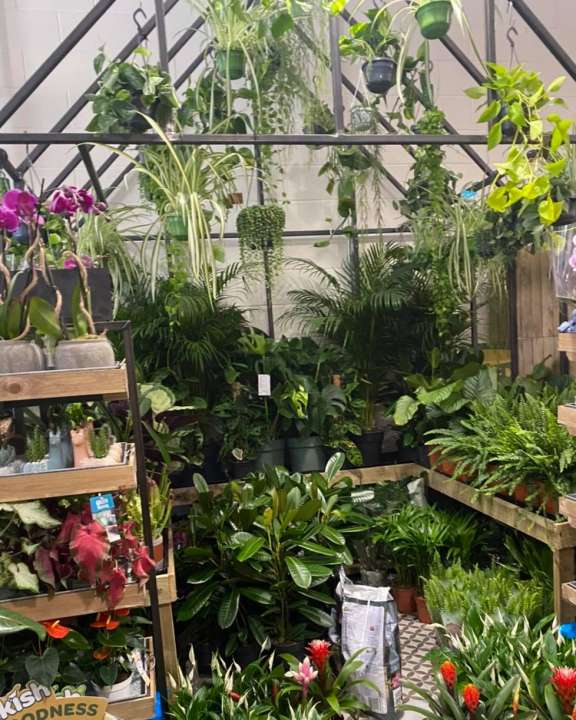 Eatery
Enjoy sumptuous home-cooked meals, freshly baked cakes and Speciality Coffee from Hard Lines Coffee, that your Instagram feed will want to see. Visit us with friends and family in our unique and stylish surroundings.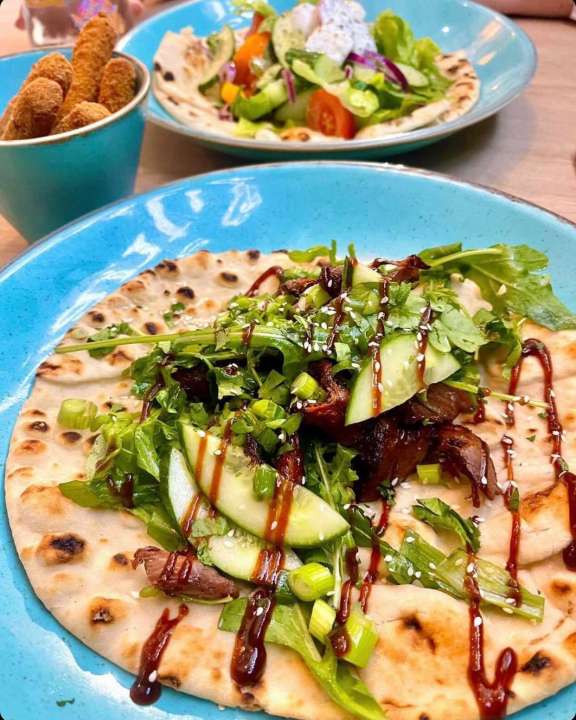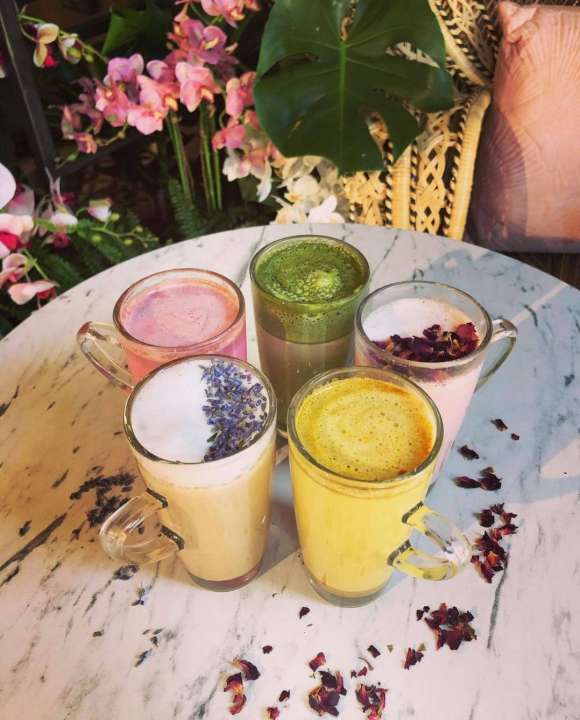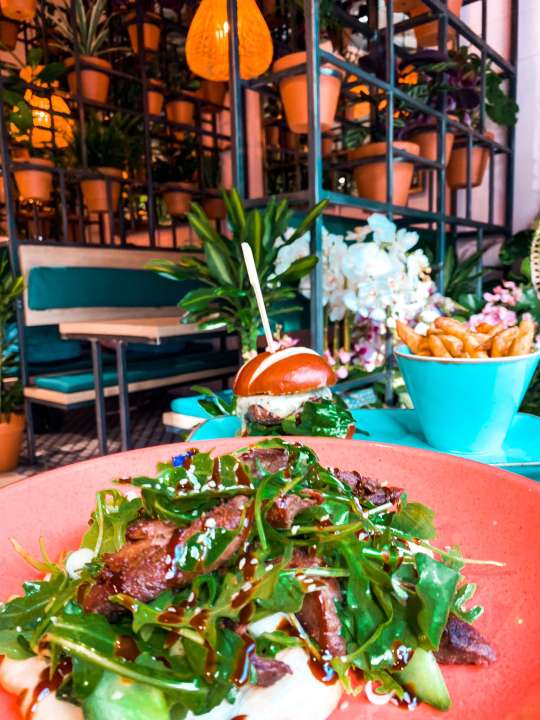 Plants & Gardening Essentials
Our botanical haven of indoor plants offers a unique experience typical of a visit to Pugh's. With expert plant care advice, you'll be filling your life with foliage from the garden centre family you can trust. You will also find a niche range of recommended seasonal gardening products and gifts.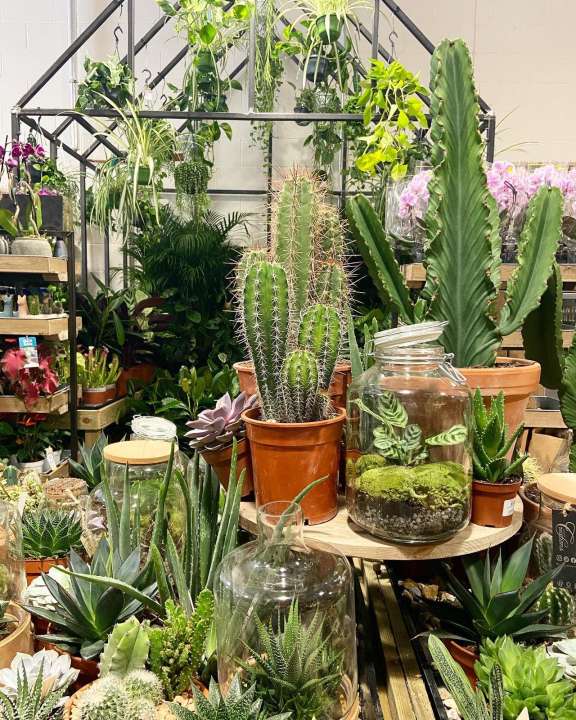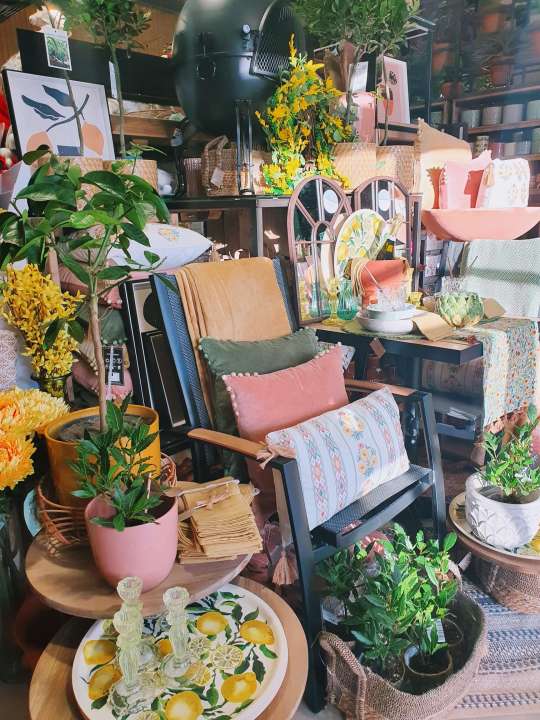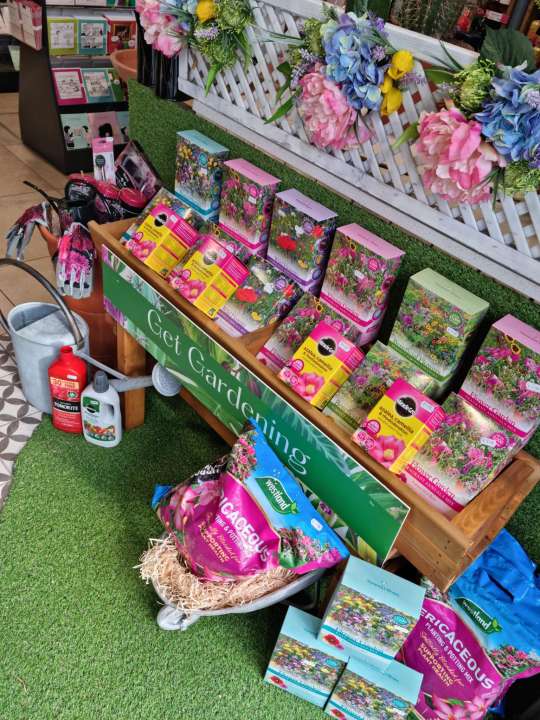 Deli & Food Hall
A foodie's delight in our Garden Kitchen Food Hall. Local quality brands, cook meals, Laithwaites wines and a fresh deli counter filled with Farmers Pantry meats, cheeses, charcuterie, pies and pastries. There's plenty to tantalise your taste buds and fill your kitchen shelves.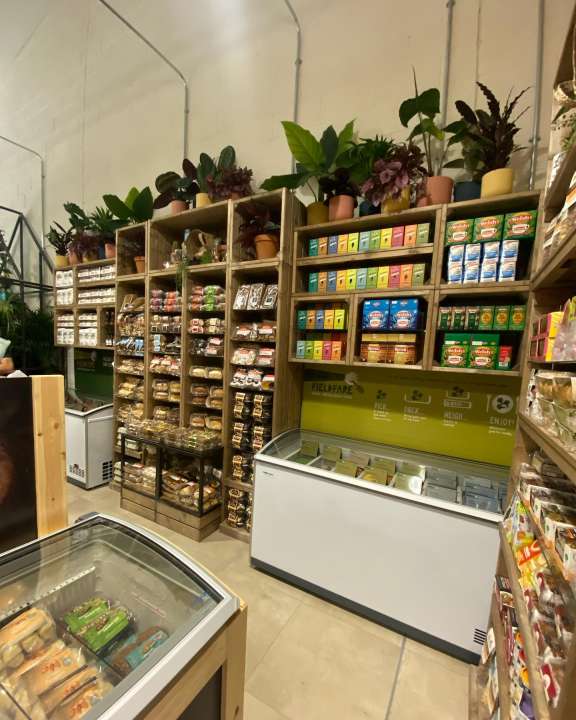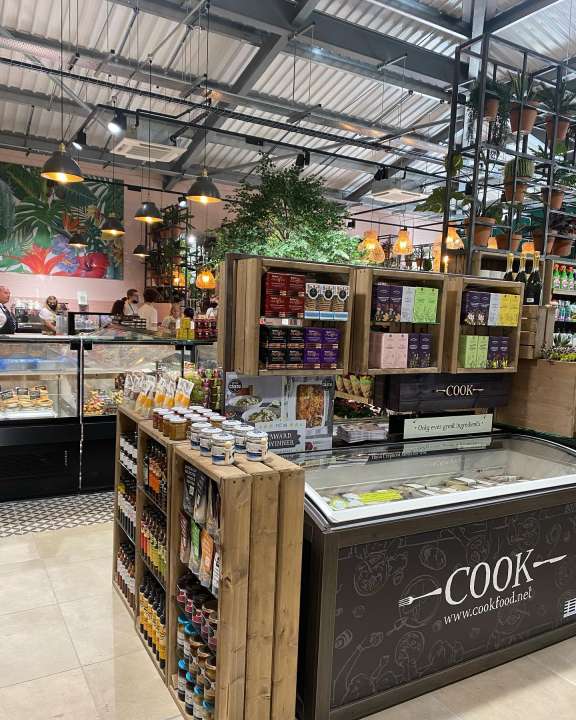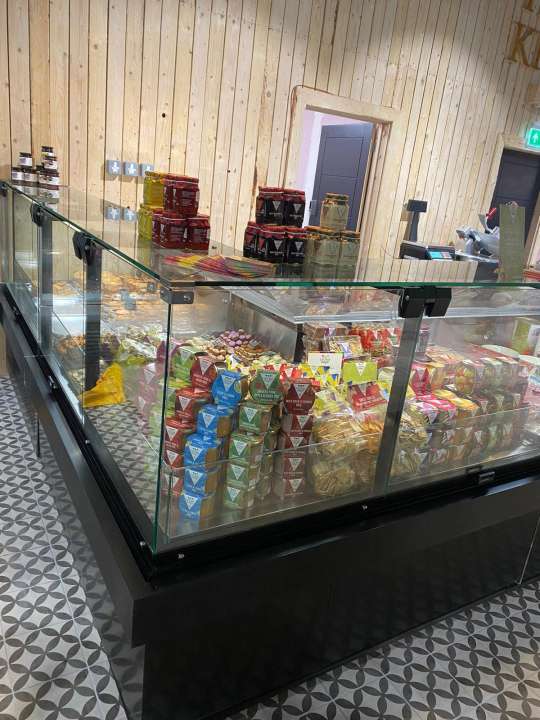 Saturday Nights
Experience our exclusive Saturday evening menu in the atmosphere of The Garden Kitchen by Night. Open from 6pm-10pm for reservations only, our Saturday small plates are a taste sensation to behold. Crafted exclusively by our in-house chefs, enjoy alongside a range of our speciality cocktails and other tipples for an evening to remember. You can book online here: https://www.pughsgardenkitchen.co.uk/book-a-table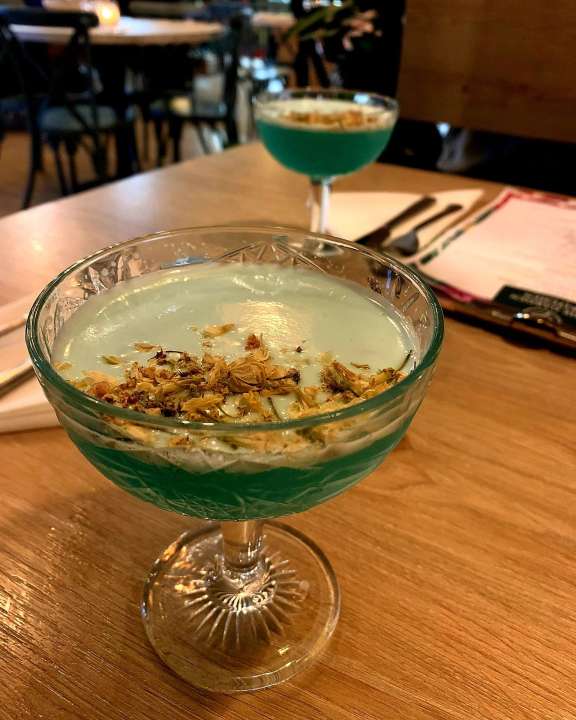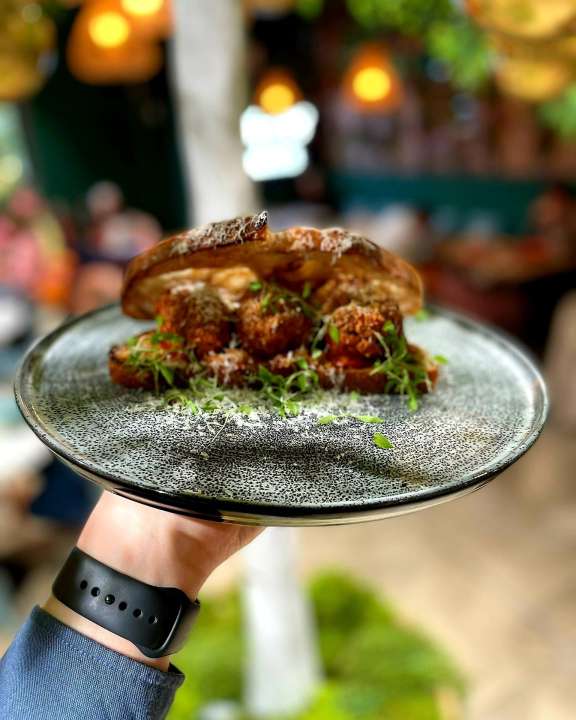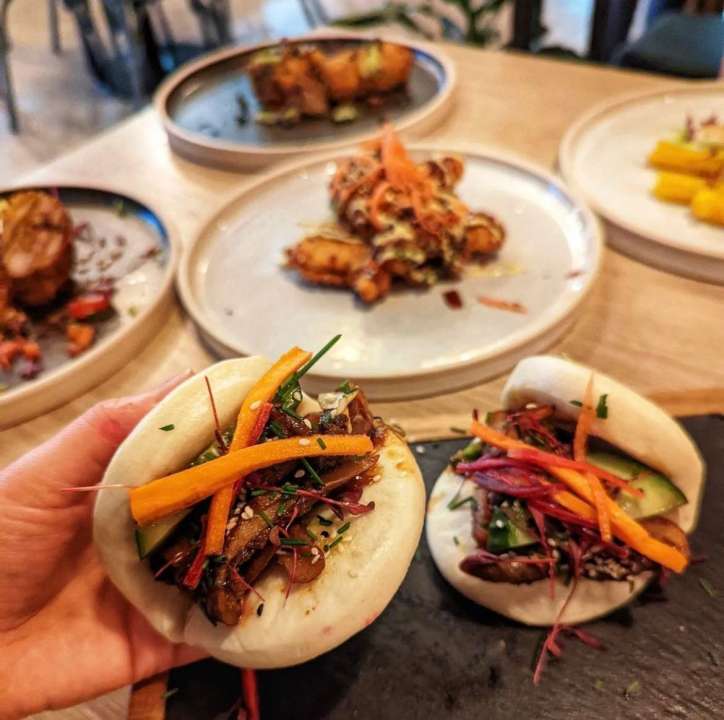 You can visit us at our new and exciting location at Tregwilym Road, Rogerstone, Newport, NP10 9EJ and check out The Garden Kitchen website for more updates and information www.pughsgardenkitchen.co.uk and follow on Facebook: https://www.facebook.com/pughsgardenkitchen and Instagram: https://www.instagram.com/pughsgardenkitchen/
New Growth in Wenvoe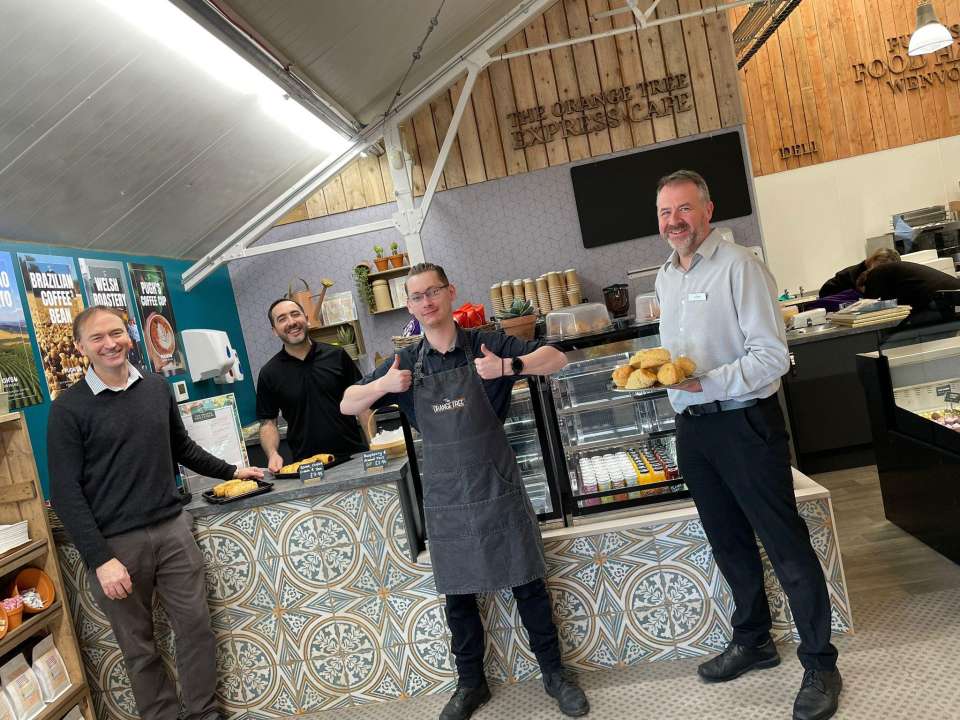 We are really proud to present our brand-new FOOD HALL now open in Pugh's Garden Village in Wenvoe! Following the success of our hugely popular Food Hall in Radyr, in November 2021 we opened our latest addition to Wenvoe and introduced a foodie paradise to the Vale of Glamorgan. Stepping into the Food Hall in Wenvoe you will enjoy...
Over 1,000 Welsh products, supporting other local businesses
Farmers Pantry Butchers
A fresh deli counter featuring Welsh cheeses and home-made pastries baked in-house, fresh every day!
Some of the tastiest cakes around
Locally made gins, wines and spirits
Craft ales
Gift hampers
Fresh, loose fruit and veg
Frozen 'Cook' meals
Zero-waste options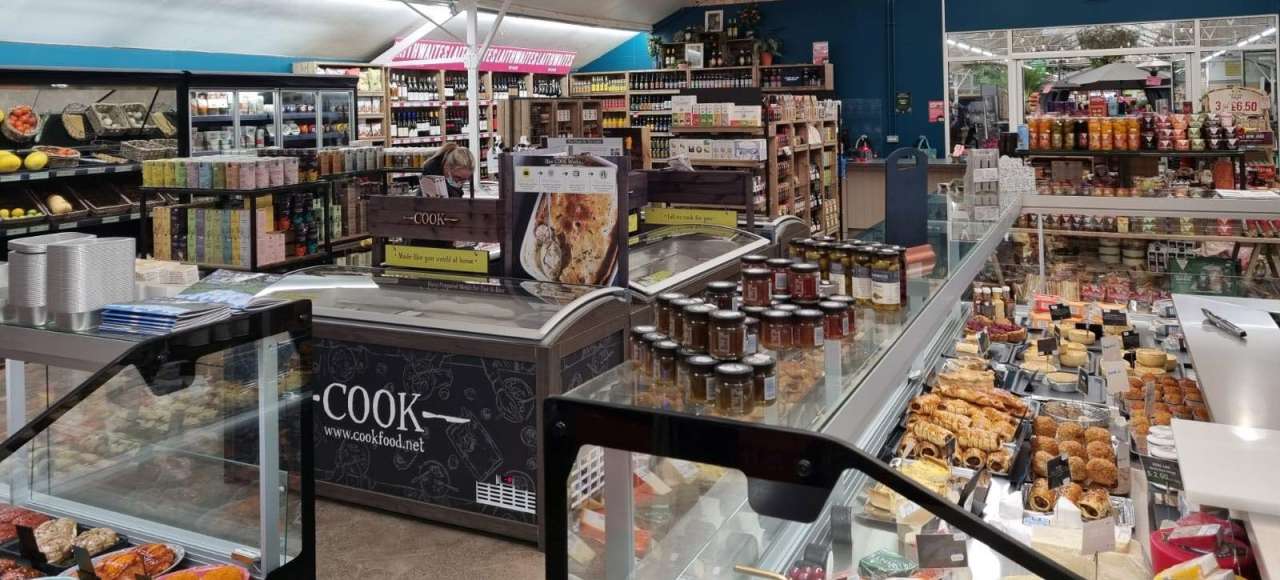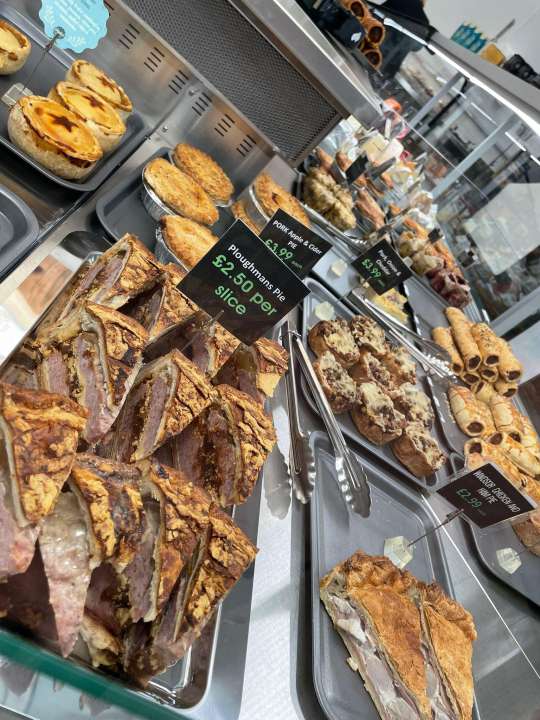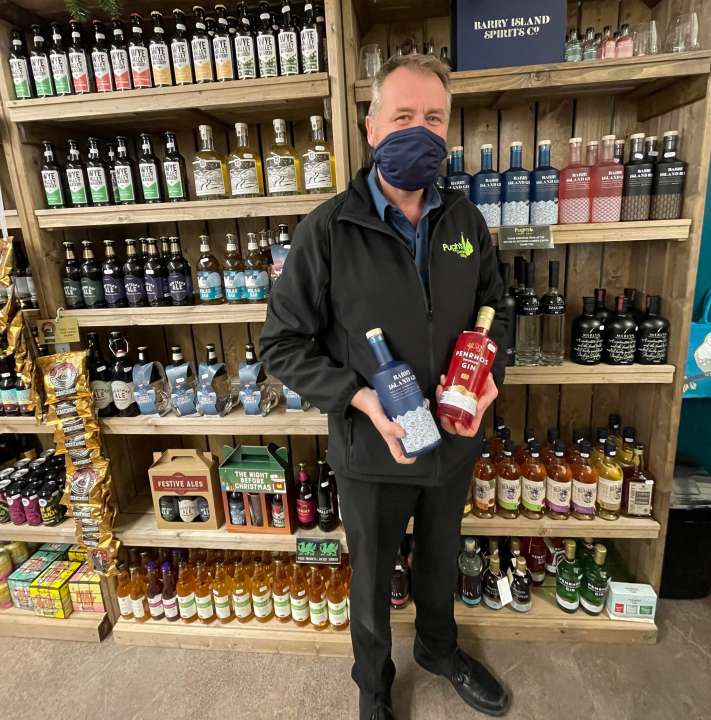 We then completed our new Food Hall with the opening of The Orange Tree Express Café in February 2022. Creating the perfect gathering ground for coffees and catch-ups with friends, a light lunch or a cake-break, this unique setting inside our Food Hall has beautiful decorations and a joyful ambience.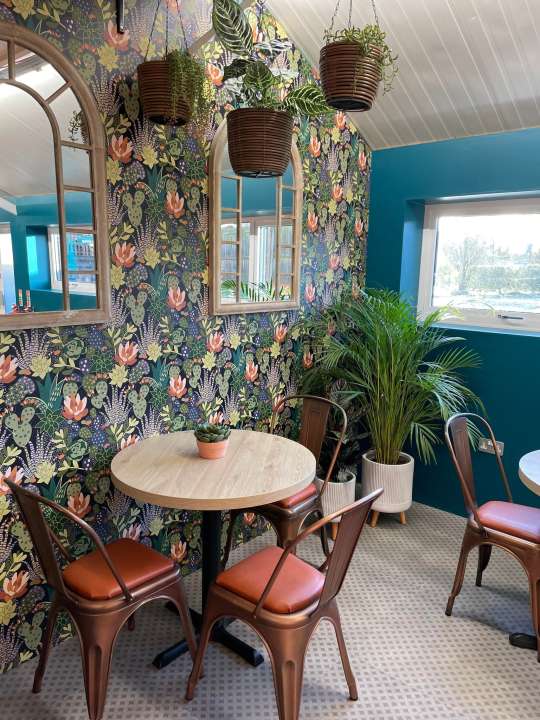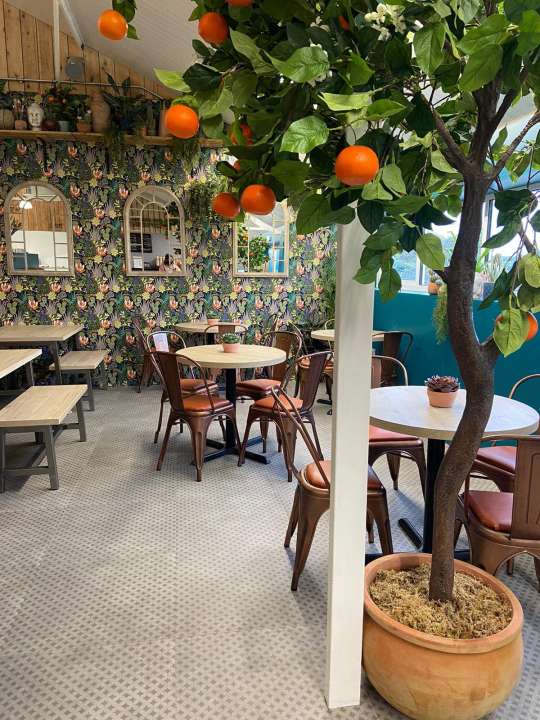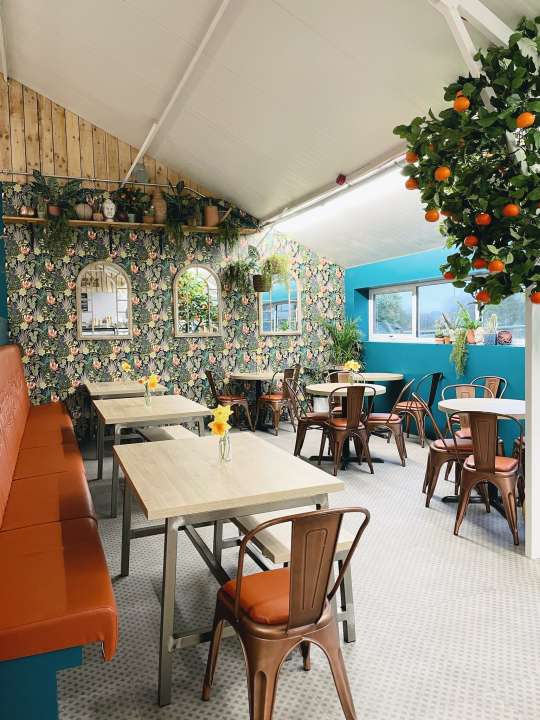 Showcasing Hard Lines Coffee in 100% compostable coffee cups plus delicious bites from Beth's Bakes Newport, Hedonist Bakery Pastries, Pugh's Porkies and more.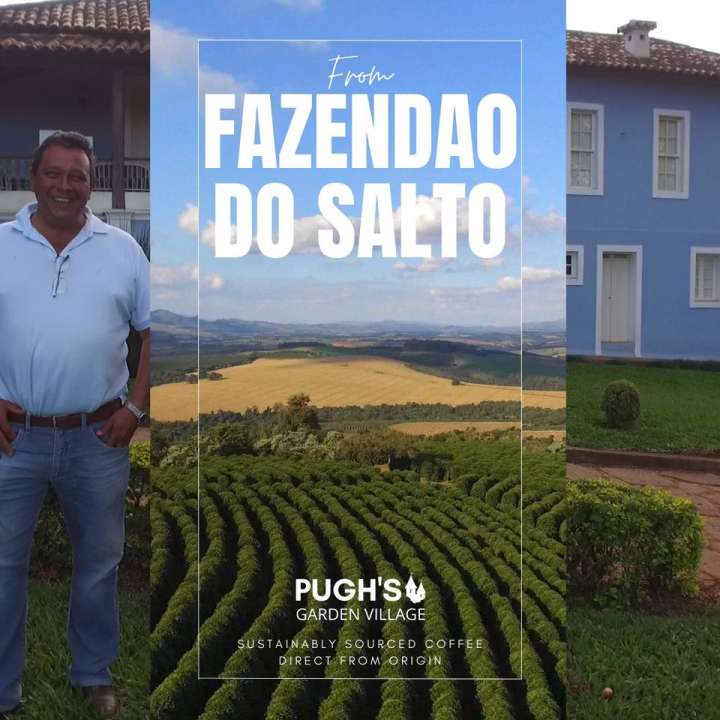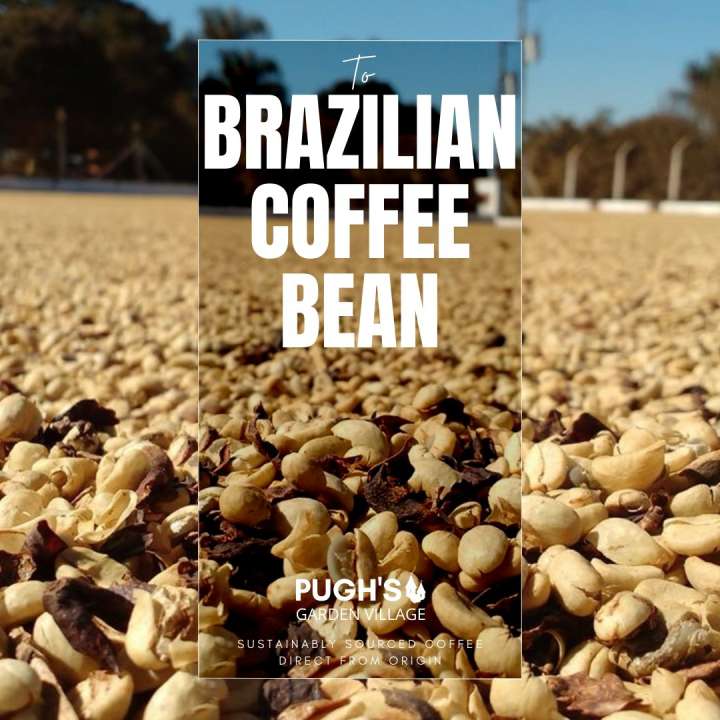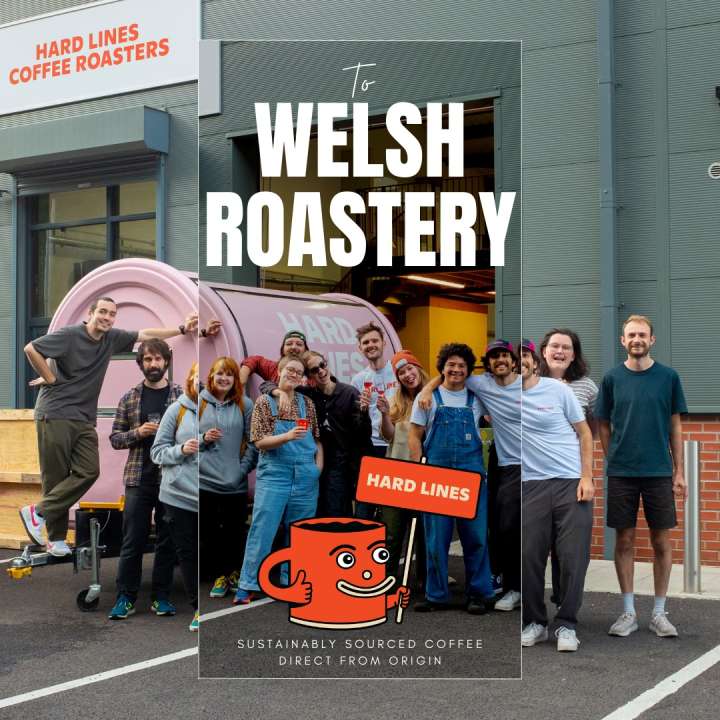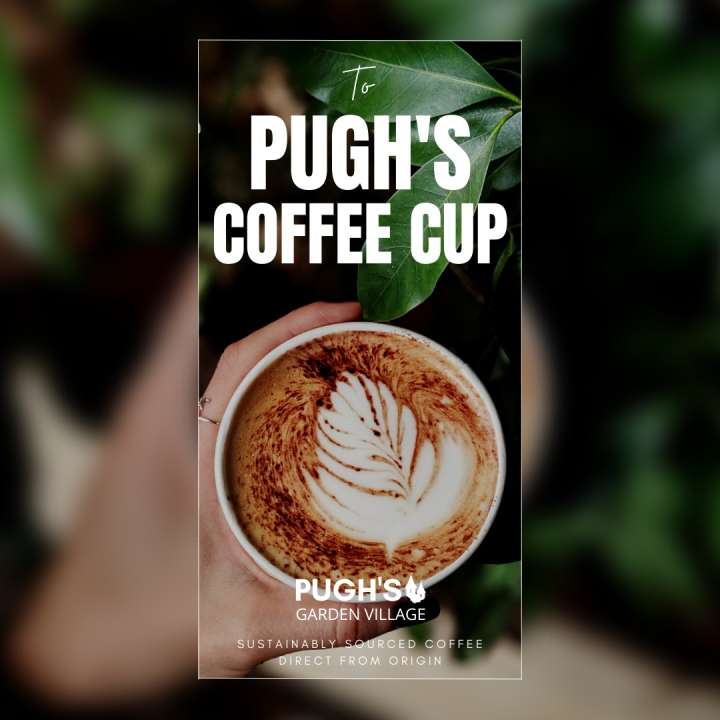 Pop in and marvel at this brand-new addition to Pugh's Garden Village in Wenvoe. Open 7 days a week, 9am-5:30pm Monday-Saturday and 10:30am-4:30pm Sunday. More info can be found by following our Food Hall pages on Facebook www.facebook.com/pughsfoodhalls and Instagram: https://www.instagram.com/pughsfoodhalls/