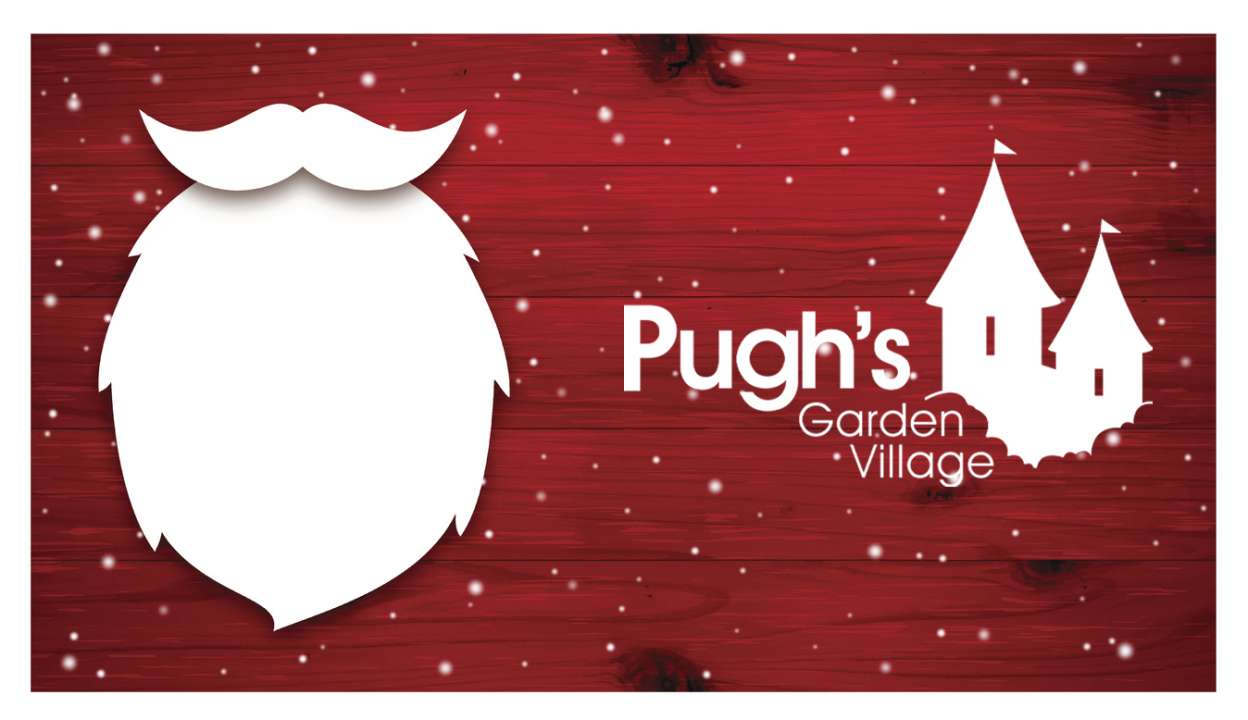 Statement Regarding 2020 Christmas Experience
The past few months have been tough for everyone and here at Pugh's we have tried to keep an enjoyable shopping experience as well as hopefully providing much needed essentials such as food, plants and gardening products to keep people going throughout lock-down at home.
Being a seasonal business we plan everything 6 months in advance and usually by now we would be building our Christmas Santa Experience ready for November, so please forgive us for what is deemed by many as a very early post; however, we get regular messages asking when tickets are due to go on sale. We have had many discussions between us and we feel that we have had to make a tough decision on the Christmas Santa Experience in both of our garden centres for this year. It is with a heavy heart that we feel that it would be irresponsible for us to run our experience given the current pandemic situation. This is due to so many unknowns over the next few months and because of the sheer volumes of people that visit us over a short period of time and the way the experience is run in close groups. We feel that offering something small just for the sake of it would firstly not do justice to the experience that we have worked so hard to build upon and secondly not fulfil the demand for the number of people who would want to visit us, so this year we have decided to take a break for everyone's safety.
We put our all into Christmas at Pugh's and generations of families have visited us year upon year so, within the guidelines, we will endeavour to ensure the most magical shopping experience and focus on creating beautiful displays as always, as well as VIP shopping experiences, sumptuous Christmas goodies in the Food Hall, late night shopping and of course taking our Christmas Tree shopping experience to a whole new wonderful and magical level.
We truly believe that even though the Santa Experience will not be running this year, we can still create a Christmas to remember in so many others ways. We want to thank you again for supporting us through what has been such an unprecedented period of time in all of our lives. Pugh's will remain at the forefront of creating magical memories for many years to come in one way or another and will strive to round off 2020 with the best Christmas yet.
We really hope you understand our decision as it was very difficult to know what to do for the best and this was a really tough call to make.
Many Thanks,
The Pugh Family